Today I have a new No Knead Bread for you again, a wonderfully crispy and delicious gold crust. The name says it all, because the crust is wonderful golden brown and the loose crumb also has a wonderful yellowish color. Incidentally, the bread recipe is also ideal for beginners, because it does not require an endless list of ingredients and neither does one sourdough still other special ingredients like Yeast water or Lievito Madre... ♥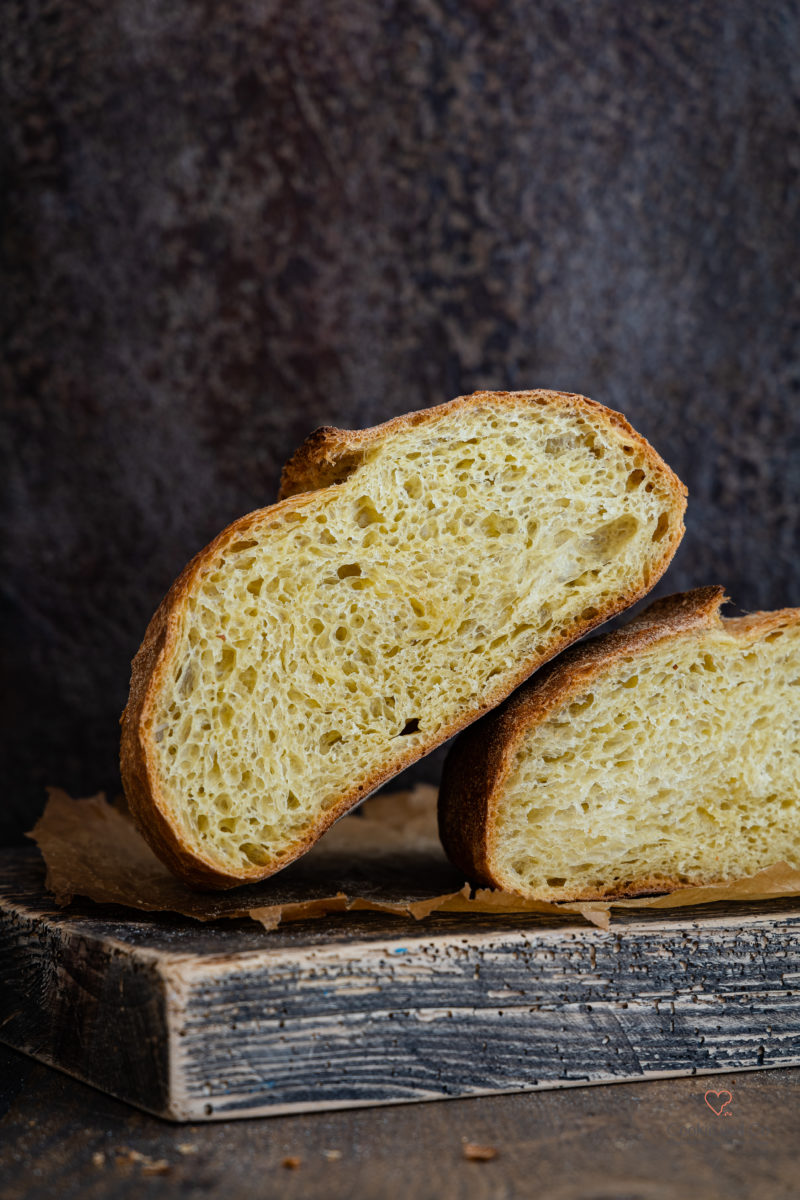 Gold crust made from yellow wheat flour
The bread is made from yellow wheat flour, which is why it has such a beautiful color. Yellow wheat flour is an old type of grain with a naturally yellow endosperm. So an ancient grain of cereal with a high carotene and lutein content as well as a high proportion of phytochemicals. They give yellow wheat its golden yellow color - similar to durum wheat flour. This "dye" has been bred out of modern wheat varieties. By the way, I also like to use yellow wheat flour instead of conventional wheat flour. In comparison, it absorbs a little less water and at first I knead a little less or more gently when I switch "normal" recipes to yellow wheat. But that doesn't matter here and now, because it's bread without kneading.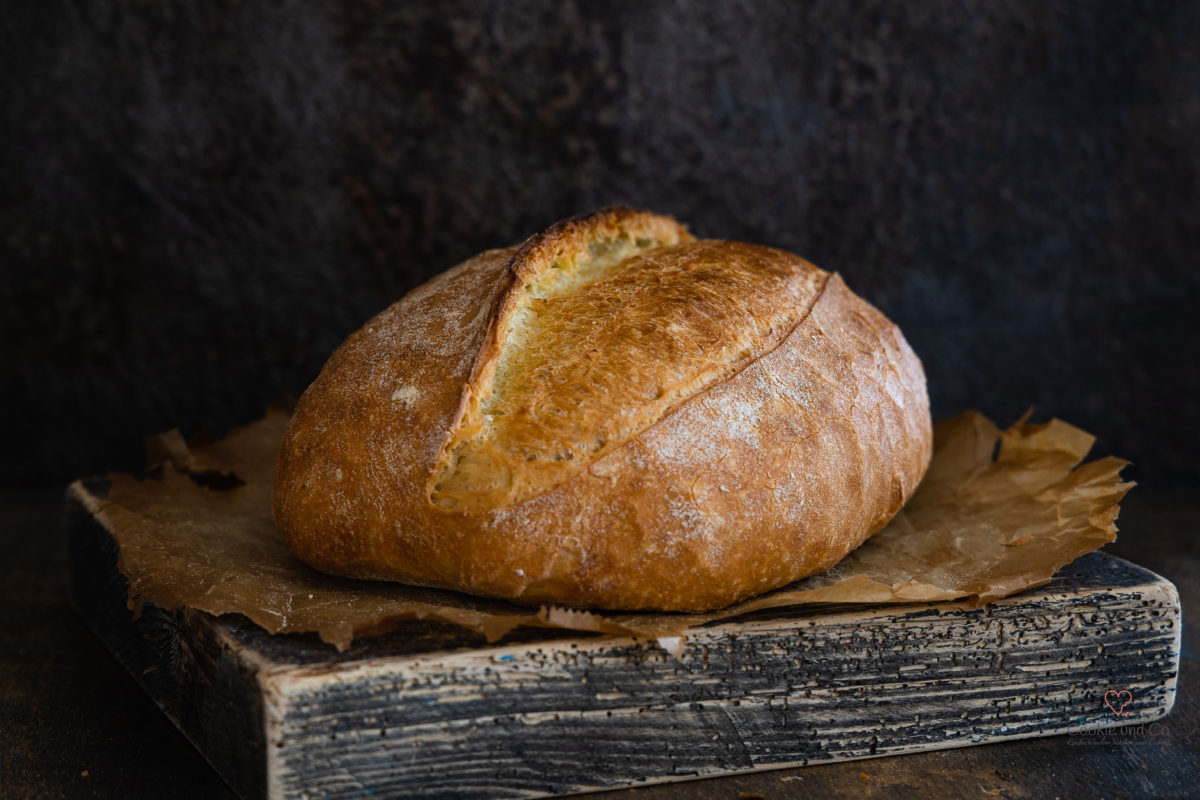 No Knead Bread - bread without kneading
The last No Knead Bread recipe was actually here on Cookie and Co. over a year ago. As time goes by ... This method is so simple, super practical and also ideal for beginners. Because neither a dough kneading machine nor special equipment is required. The secret here is time - lots of time! But THAT is what makes a bread particularly good and tasty.
But this method is not only ingenious for beginners. Because as an old bread baker you don't always have the time and inclination to stand in the kitchen or bakery forever. Especially now in summer - we can use the time differently ... And because the method is so ultra practical, you can of course find quite a few recipes based on this simple principle in the blog archive:
Now I wish you a lot of fun trying out and baking ... ♥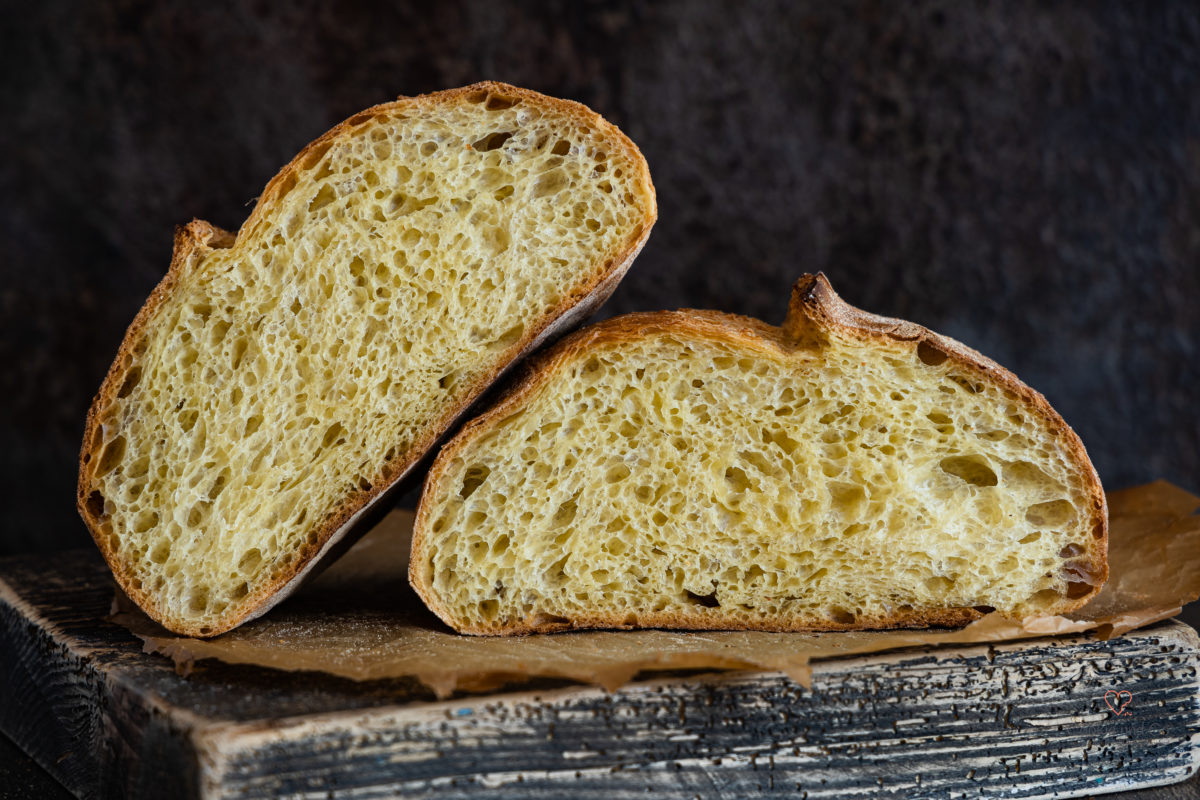 Print
Gold Crust (No Knead Bread)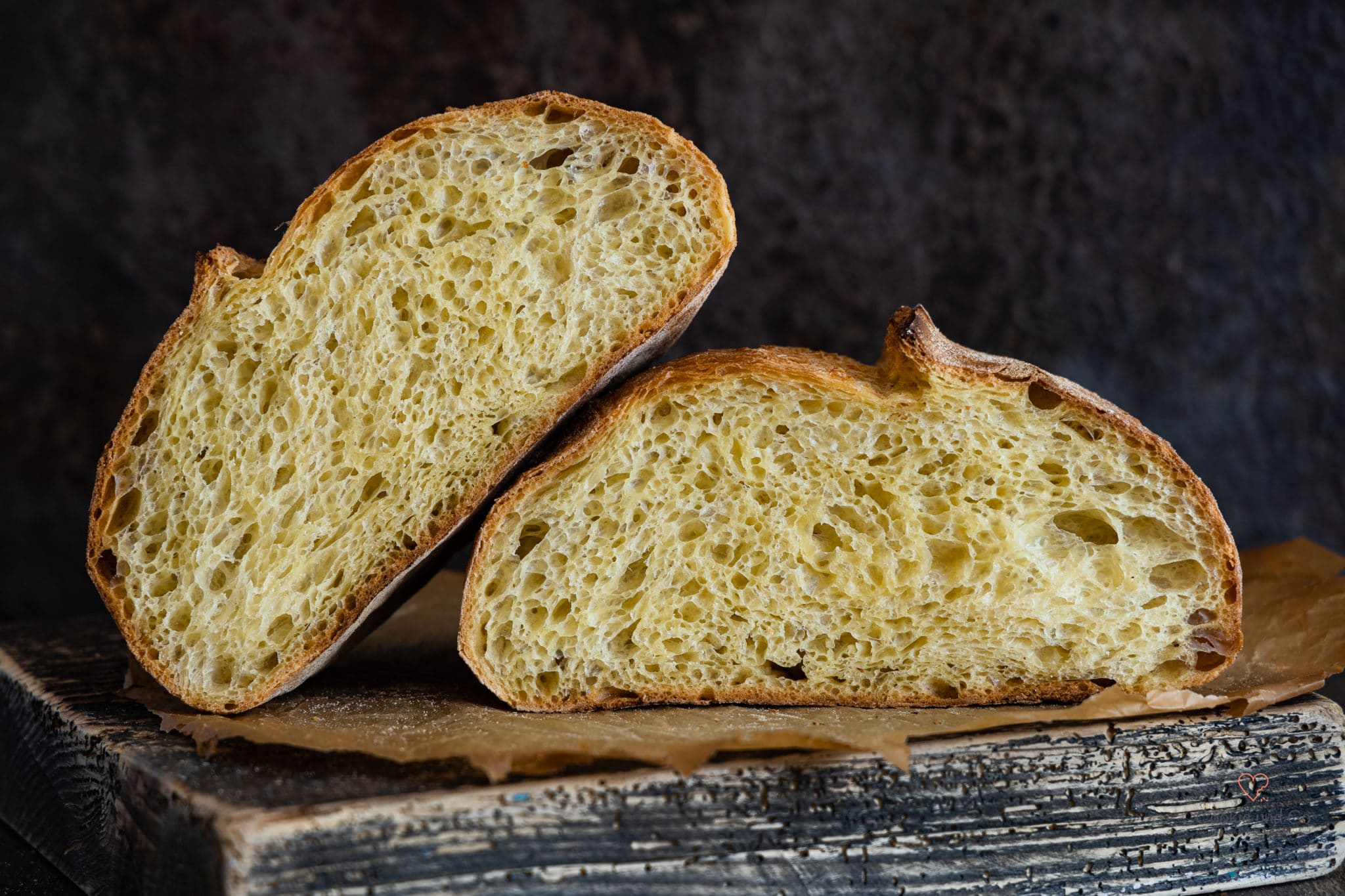 Print recipe
Share recipe
Prep Time:


20 minutes

Cook Time:


23 hours 40 minutes

Total Time:


24 hours

Yield:


1 bread (s)

Category:


Dinner, side dish, breakfast

Cuisine:


American, American, German, German
piece
Instructions
Main dough
Dissolve the yeast and honey / beet syrup / baking malt in the water.
Add the remaining ingredients (oil and salt at the end).
Mix into a homogeneous mass with the help of a dough card.
Stock cooking
Cook for 8-10 hours at 20-22 ° C.
Three times during this time stretch and fold, 30, 60 and 120 minutes.
(Attention in summer the walking time is shortened significantly, at 25-27 ° C you can expect it to be halved.)
After the walking time, gently shape the dough on the lightly floured work surface (I: durum wheat flour) into a loaf of bread.
Put the end up in a floured proofing basket.
Piece cooked
Cover and place in the refrigerator for 14-16 hours at 4-5 ° C (please check the temperature!).
At 8 ° C, cooking takes a maximum of 10-12 hours.
On the baking day
Preheat the oven in good time to 250 ° C top / bottom heat, depending on the case together with a large cast pot, baking steel / tray or baking stone.
Baking in the pot:
After the rising time, turn the dough into the hot pot and cut into it. (Or this method use.)
Bake for a total of 50 minutes.
After 20 minutes of baking time, lower the temperature to 210 ° C.
After another 10 minutes, remove from the pot and finish baking without the pot.
Bake released:
Tip the dough out of the basket and cut into it.
Bake for a total of 50 minutes.
Immediately at the beginning swath (Steam).
After 10 minutes, open the oven door to drain the moisture and lower the temperature to 200-210 ° C.
Depending on the oven, you can switch to hot air for the last 5-10 minutes or leave the door open a little bit (if possible).
Then let cool down completely on a wire rack.
Keywords: Bread, yellow wheat, yellow wheat flour, yeast, cold piece dough, long dough, No Knead, No Knead Bread, NoKnead, sourdough, overnight cooking, little yeast, little yeast