... and I love bread. When the smell of freshly baked rolls, bread or cake wafts through the house, I'm happy. Here on the blog, I am sharing my best baking recipes with you: suitable for everyday use, family-friendly and, above all, one thing: super delicious!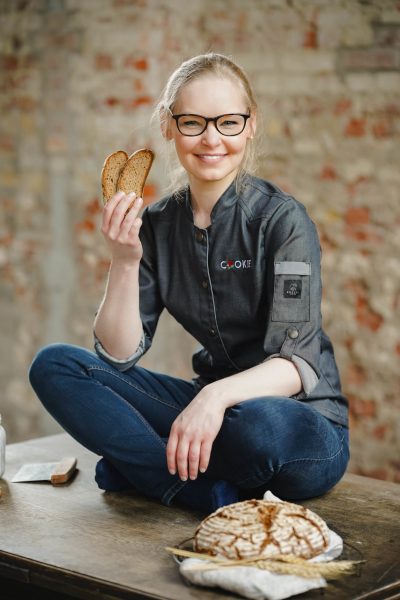 I have been baking all of our bread and pastries myself for a long time. I can really relax while baking! It also gives me a good feeling to know exactly which ingredients are in the baked goods. Over the years my very personal recipe collection has come about - always with a little pinch of love.
With me you will find the right recipe for every occasion - from quick apple bread to crusty bread. Cakes and desserts are also on the menu. The recipes are sometimes quick & easy and sometimes demanding - so everyone can find the perfect recipe to bake yourself.
Do you have any questions or ideas about one of the delicious COOKIE recipes? Just come in my facebook group. You are cordially invited!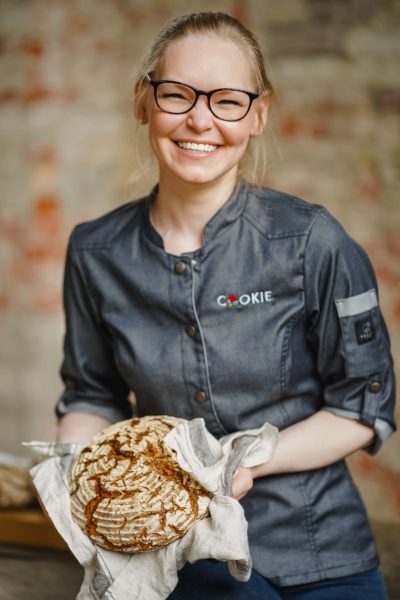 Whether alone, as a couple or with friends and family: homemade bread makes you happy!
As the mother of two boys who are always hungry, I know: sometimes it just has to be quick! That's why I love uncomplicated recipes that can be easily integrated into everyday life: doughs with a short rise time or practical overnight cooking for perfect planning. Here at home, a cake lasts a maximum of two days. Do you know that, too?
Let me briefly say something about health. That's what I've been dealing with for a long time professionally as a nutrition expert. Often there are many additives in bread and pastries that are bought that do not have to be declared. If you bake your bread yourself, you can do without such additives completely and know exactly what is in them. That is healthy. And baking is also fun. Are you in?
Everything is heart-made here. From me for you. In the middle of Berlin.
Have fun baking and cooking!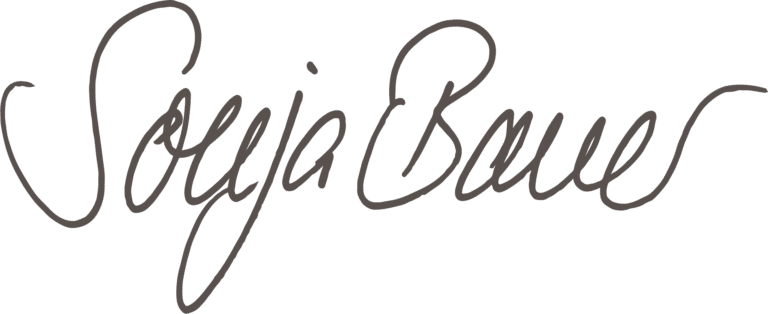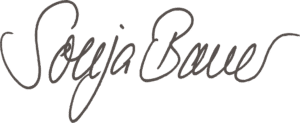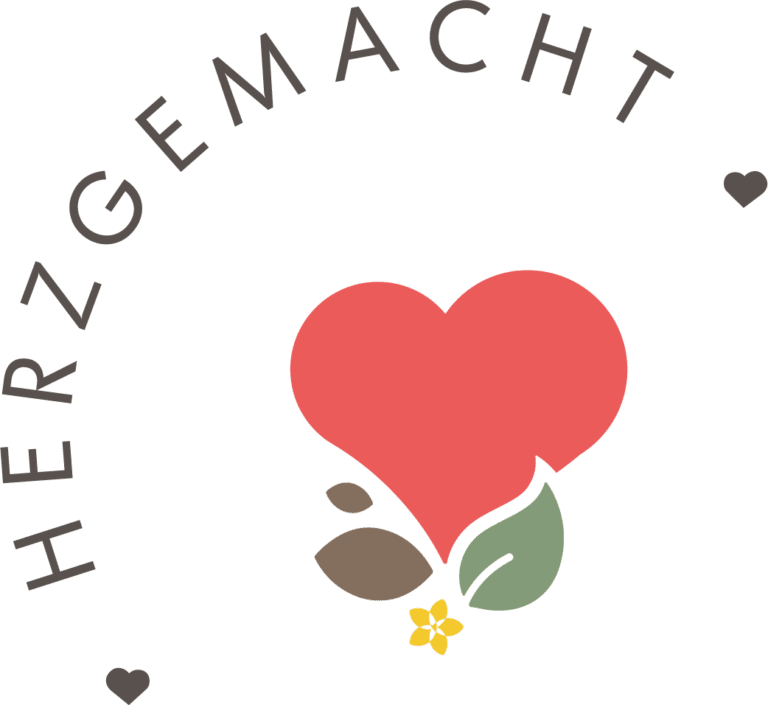 Do you want to know what the symbols in my logo mean?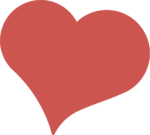 In the middle is the heart
Love is the best ingredient. For life and also for baking. My blog is heart made - a real heart project. I am so happy about how well my recipes for fresh bread, rolls & Co. have been received by you. And right now new projects make my heart beat a little faster.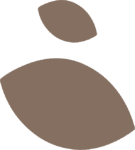 Bread is good. In Germany in particular, bread has a long tradition and is produced in a variety that cannot be found anywhere else in the world. Baking bread yourself is something very original: you can see what you have created with your own hands. It makes you feel full and satisfied. That is wonderfully down-to-earth.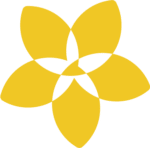 Vanilla is wonderful. It has a gentle, sweet aroma and gives many recipes the right kick. I would like to give you the impetus to keep trying out something new in the kitchen - from traditional preserving for storage to handmade chocolate pralines. Just try it out!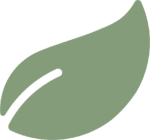 Go Green! The green leaf in my logo stands for sustainability. In my recipes I pay attention to natural foods, seasonal ingredients, organic cultivation and the conservation of resources. Because it's important.