Today French patisserie meets Mediterranean flair. In the form of a wonderfully delicious brioche from the south of France, where olive oil instead of butter often finds its way into brioche dough. This particularly fluffy and aromatic brioche harmonises wonderfully with both sweet and savory toppings. The cold overnight cooking creates a wonderful aroma and makes this olive oil brioche the ideal breakfast companion, as a side bread or as a basis for great sandwiches ... ♥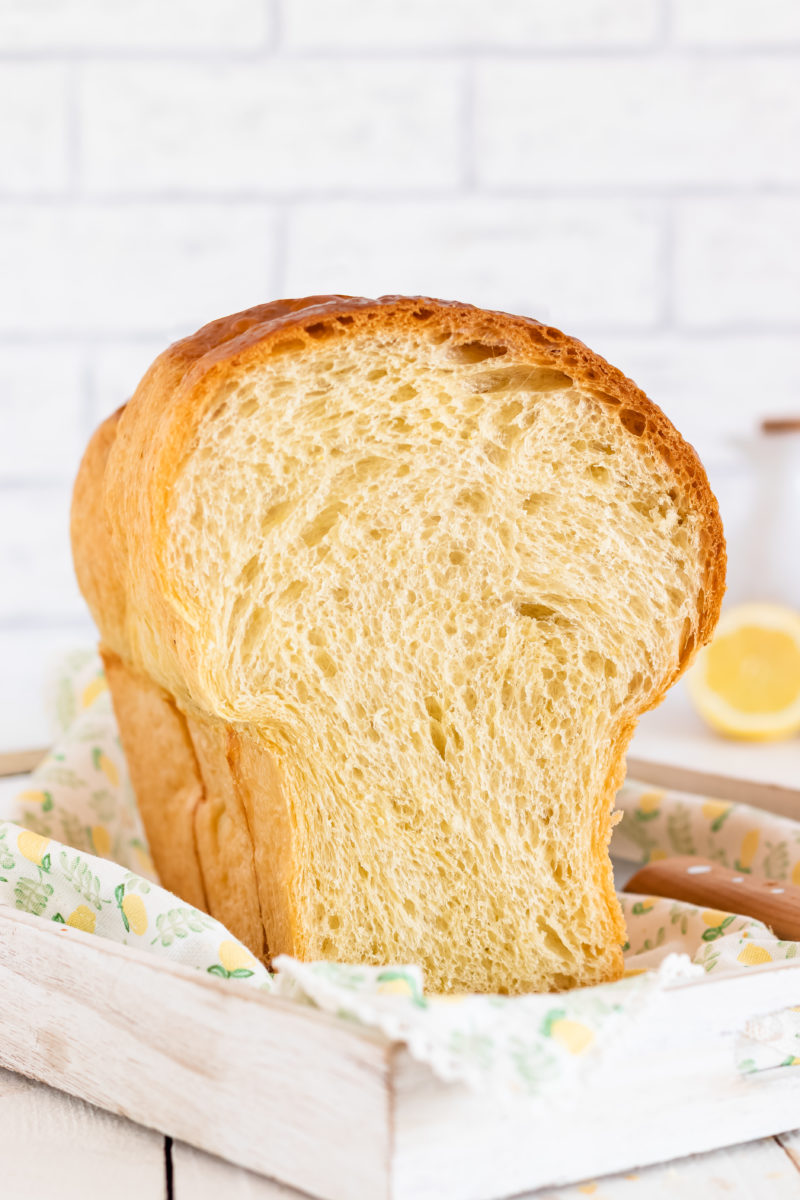 Olive oil brioche
After this Helene von Kostbrot recently mine Olive oil brioche burger buns After baked it and posted it on my Facebook group, this brioche recipe came back to my mind. Because it has been in the drawer for what feels like an eternity. It was published in 2019 in Bread magazine. The recipe was even the template for the aforementioned brioche burger buns, which are more or less a further development of this recipe. After I was pretty enthusiastic about this brioche variant with mild olive oil, the idea came up to simply bake burger buns from a similar batter. However, buns do not contain any yeast at all and are only made with Lievito Madre. If it were exactly the same dough, it wouldn't really be a further development after all. And I have to say that Brioche burger buns with olive oil are next to the classic Brioche burger buns my all-time favorites for homemade burgers.
In contrast to the buns mentioned, today's brioche is cooked overnight. So you can bake them for breakfast or brunch in a relaxed way. Because the dough matures overnight in the baking pan in the refrigerator. While the oven is preheating, it can acclimate a little and then be baked straight away.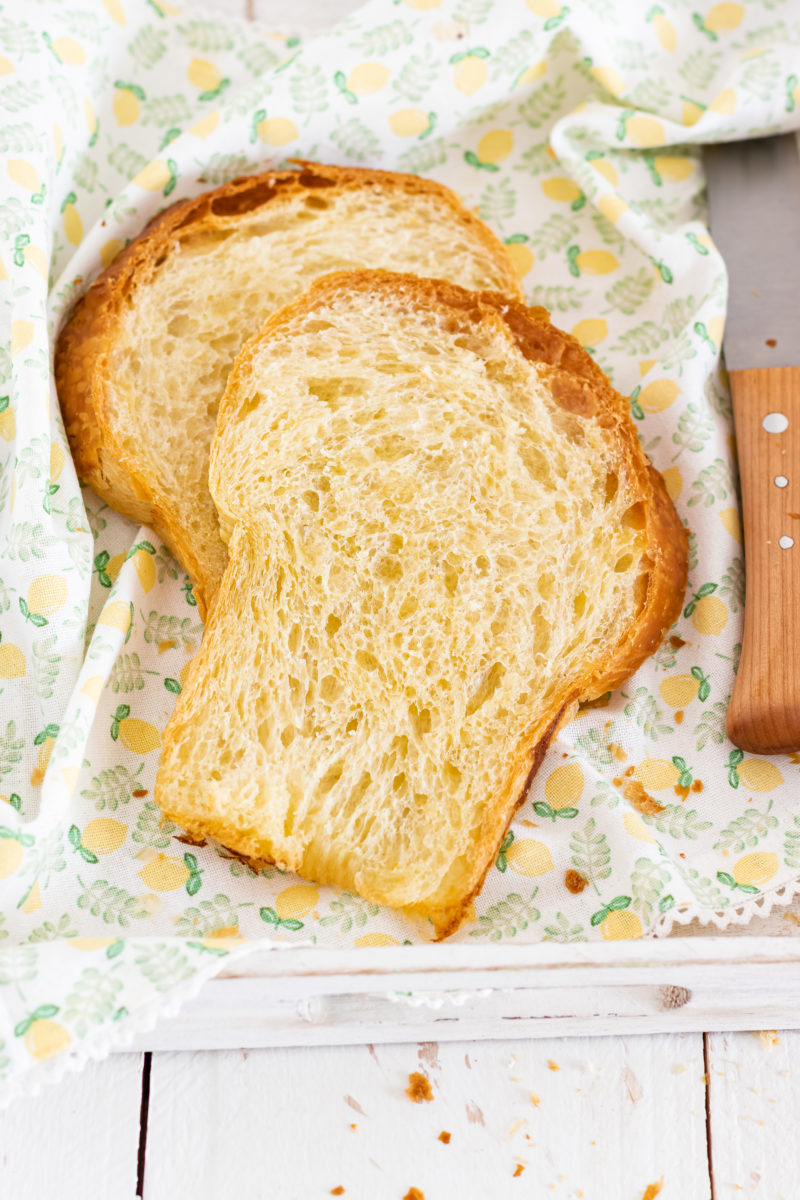 Great brioche love
Brioche, in whatever form, is always worth a sin! That's why you can now find some recipe variants of this irresistible hip gold here on the blog:
I think there is something for everyone! Have fun baking ... ♥
Print
Olive oil brioche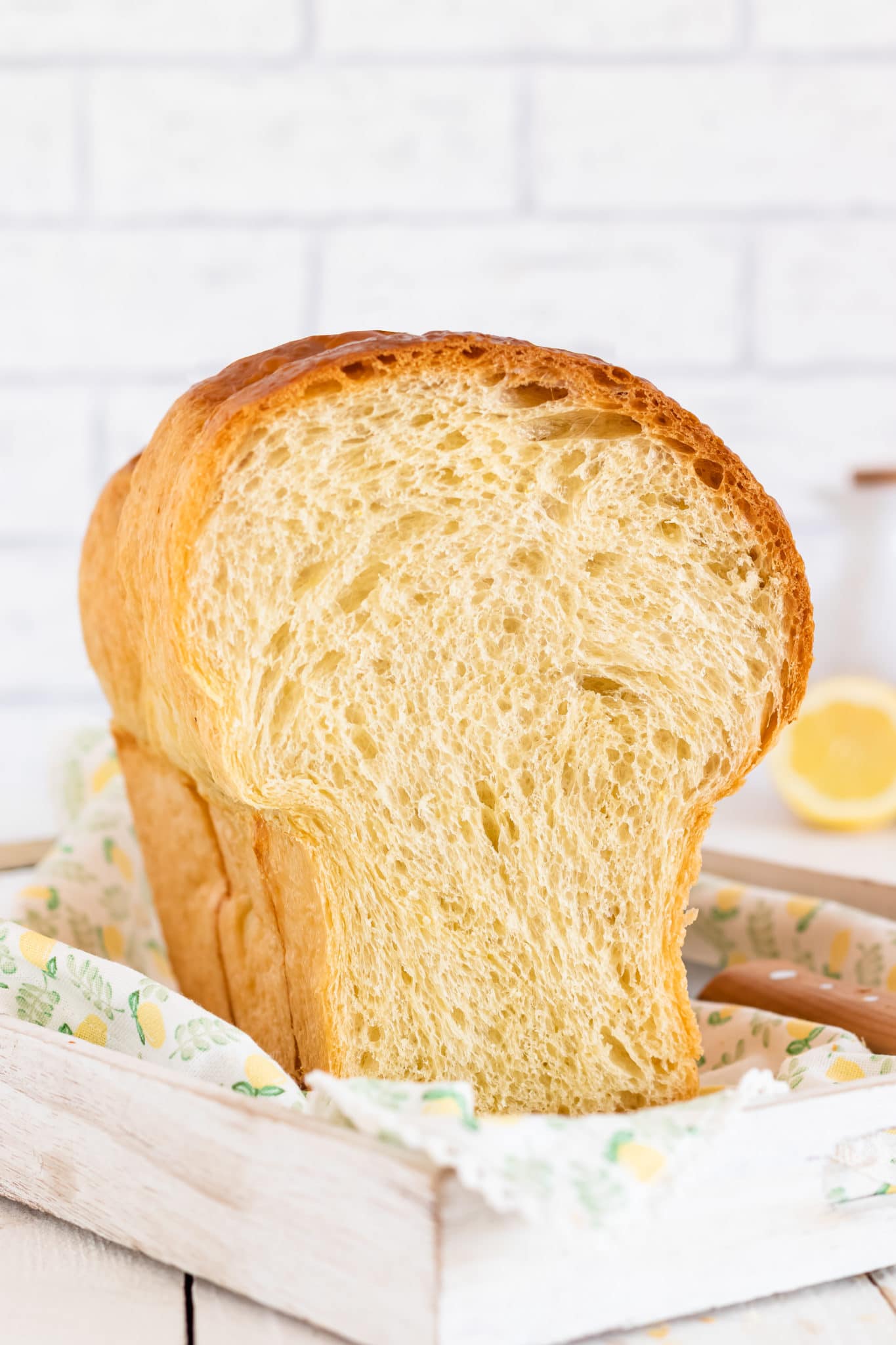 Print recipe
Share recipe
Prep Time:


50 minutes

Cook Time:


17 hours 10 minutes

Total Time:


18 hours

Yield:


1 brioche from a loaf pan measuring at least 30 x 12 cm

Category:


Side dish, brioche, bread, breakfast, pastry, snack
piece
Lievito Madre
30 g

Lievito Madre

30 g

Wheat flour type 550 (or the usual feeding flour)

15 g

Water (40 ° C)
Pre-dough
5 g

yeast

100 g

Milk (room temperature)

100 g

french Wheat flour T 55 (alternatively wheat flour type 550)
Main dough
Pre-dough
refreshed Lievito Madre (alternatively 5 g fresh yeast + 50 g more flour + 25 g water (amount applies to the normal recipe amount)

5

Eggs, Gr. M (cold)

50 g

sugar

400 g

french Wheat flour T 55 (alternatively wheat flour type

550

)

150 g

Olive oil, very mild!

10 g

salt
Additionally
1

egg yolk

10 g

milk

1

pinch of salt

1

pinch of sugar
Instructions
Lievito Madre
Dissolve Lievito Madre in the water and whip until foamy.
Then knead thoroughly with the flour. Let ripen for about 2-4 hours at about 26-29 ° C. The madre should have doubled in that time.
Pre-dough
Mix all ingredients for the pre-dough briefly.
Cover and let rest for 60 minutes at room temperature.
Main dough
Add the remaining ingredients for the dough, except for the olive oil and salt, to the pre-dough.
Knead for about 10 minutes at a slow speed.
Add salt and knead for about 10-15 minutes at slow speed.
Gradually knead in the olive oil very slowly.
Knead again for 3-5 minutes at a higher speed to form a slightly sticky dough.
Stock cooking
Put the dough to cook for 2.5-3 hours at 22-24 degrees.
Stretch and fold twice, after 60 and 120 minutes.
Forms & piece cooked
Divide into four equal parts on the lightly floured work surface.
Gently shape into a round shape and place in a large, greased and lightly floured loaf pan (at least 30 x 12 cm).
Let it start for 1 hour at room temperature.
Then cover and put in the refrigerator (at 5 ° C) for 10-12 hours to cook.
On the baking day
On the baking day, heat the oven to 200 ° C top / bottom heat.
Take the olive oil brioche out of the refrigerator and let it acclimate for 20-30 minutes at room temperature.
(Meanwhile the oven is heating up.)
Prick any fermentation bubbles that may have formed overnight on the surface with a needle.
Whisk the egg yolk with the milk, salt and sugar and carefully brush the dough with it.
to bake
Place in the preheated oven and immediately lower the temperature to 180 ° C top / bottom heat.
Little swath only after about 3 minutes. After another 10 minutes, let off the steam.
Bake for a total of about 40-45 minutes.
If necessary, cover in good time if the olive brioche should get too dark.
After baking, leave in the loaf pan for 5-10 minutes, then remove and leave to cool on a wire rack covered with a tea towel.
Notes
The sugar can also be used for hearty toppings  30 g of sugar be reduced.
(The recipe was published in Bread Magazine in 2019)
Keywords: Brioche, olive oil