Today I brought you my milk dwarfs, they are wonderfully fluffy and juicy milk rolls. Overnight cooking in the refrigerator is particularly practical with this recipe. All you need to do in the morning is to put this delicious yeast biscuit in the oven and in around 30 minutes you have conjured up a delicious breakfast on the table ... ♥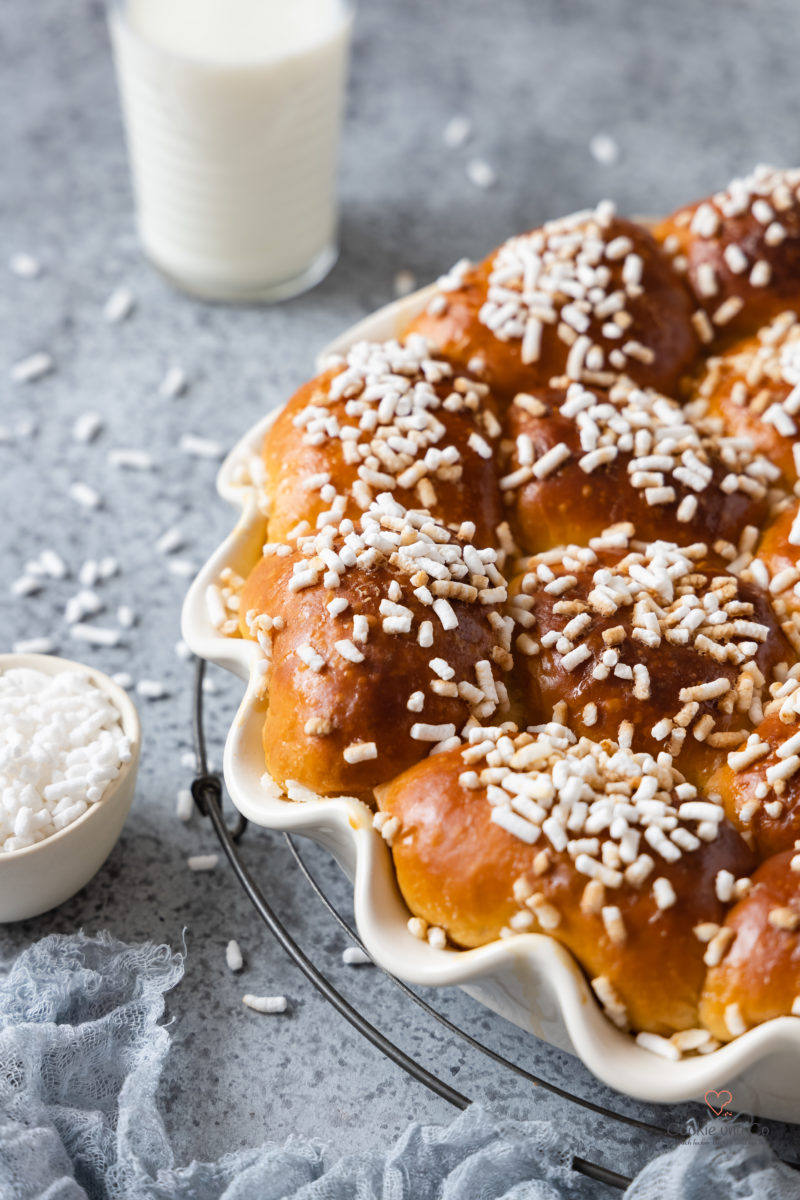 For the recipe ...
... I have both yeast and refreshed leaveners Lievito Madre used. If you don't have a madre, you can bake the milk dwarfs with a total of 10 g of fresh yeast. However, I prefer a mix of both.
That Piece of flour cooker gives the milk dwarfs a particularly juicy and fluffy crumb. It also improves the freshness. By the way, it can also be prepared 1-2 days in advance and stored in the refrigerator.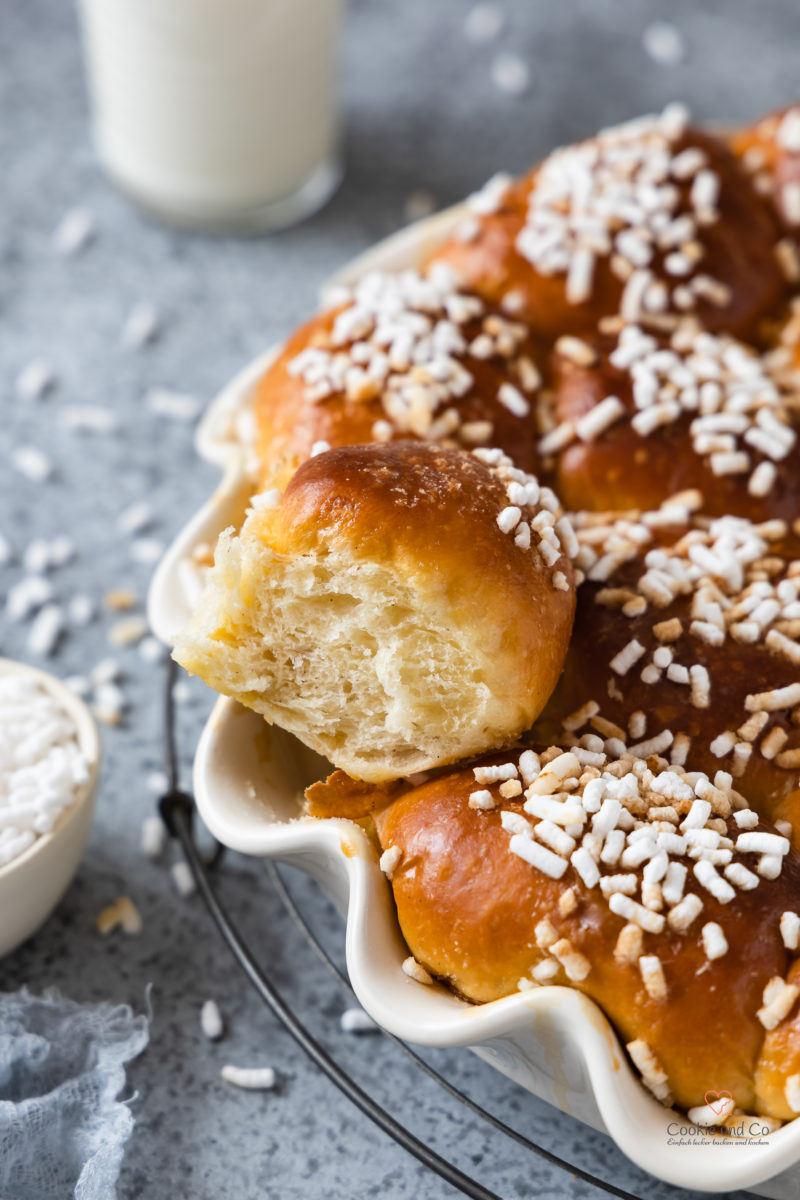 milk roll
A lot of readers have asked for a recipe for milk rolls in the last few weeks and months. That's why many have that Recipe for my soft & juicy milk bread repurposed for these purposes. That's why I have now developed these milk dwarfs. As already mentioned above, the is particularly practical Piece cooked overnight in the refrigerator. So you can serve the milk rolls to your loved ones for breakfast in a relaxed manner, because it is not one acclimatization necessary and the whole bakes just 30 minutes. It really doesn't get any more comfortable in the morning!
We also just love these milk rolls in the afternoon at coffee time instead of cake. My juicy chocolate rolls Our kids also particularly like these are sweet rolls made from yeast dough with chocolate chips. You can also find more here, by the way Recipes for sweet pastries made from yeast dough. If Hefezopf, juicy nut braid, Curd mares or crumble cacke as cute snails, there is something for every taste and every occasion.
My conclusion
These super juicy and fluffy milk rolls not only taste delicious, they also stay soft and juicy. So they taste really good even after the baking day. Of course, you can also leave out the granulated sugar, then they will be less sweet. They taste so good straight to me that I don't need a topping at all, just add a good cappuccino and I'm happy. Now it's your turn, I wish you a lot of fun while baking ... ♥
Due to the demand for the baking pan used: