Today I brought you a hearty snack: Spicy and crispy bread chips. Perfect for mild summer evenings with a glass of wine or as a snack with your favorite crime thriller. The best thing about it, the bread chips are made super fast and ideal for using leftovers from stale bread, rolls or baguettes ... ♥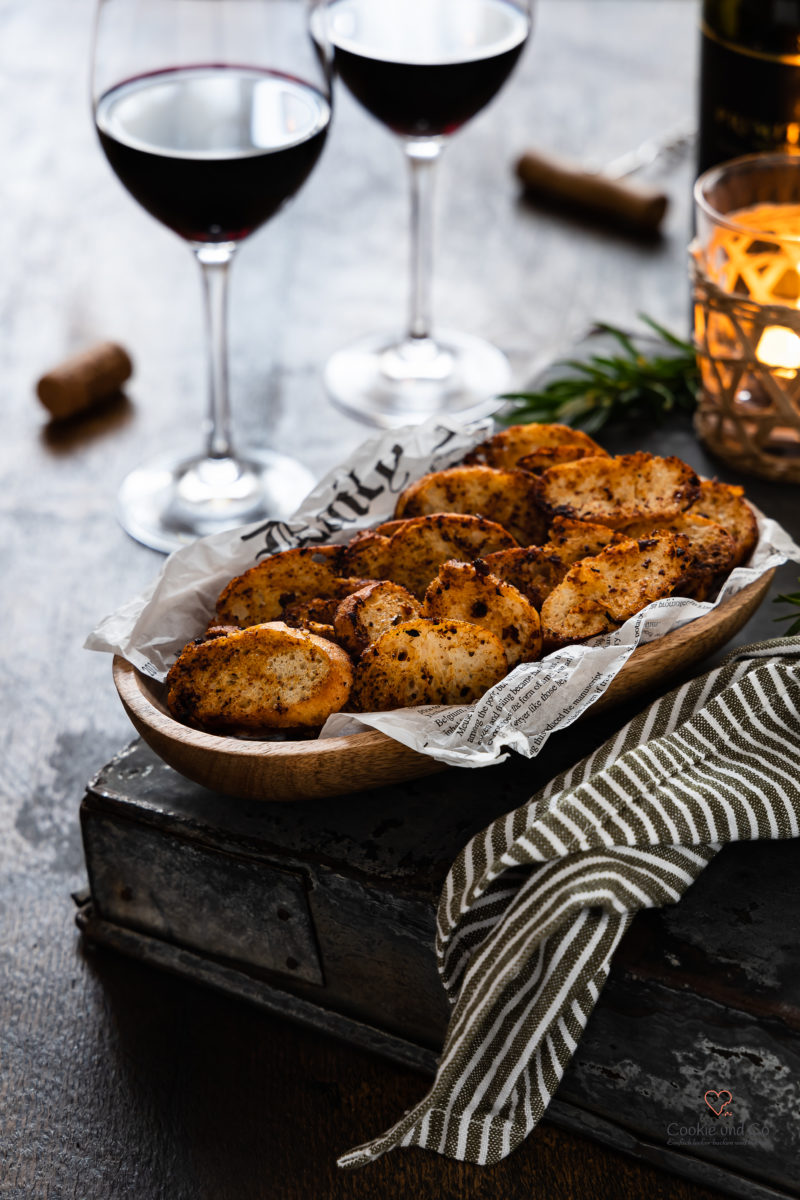 Bread chips for a blog event
Bread chips are so easy and quick to make yourself. And of course super tasty too. They've been around in my head for a long time, but somehow I've never implemented them. In retrospect, I have to say that it was a big mistake! But as it is sometimes the case, I ran into these delicious ones last week "Three kinds of bread chips" from dear Marie about the way. So I thought, if not now, then when ... Because recently People launched a new food blogger event: "Cook my recipe". Similar to elves, different (food) blogs are assigned to one another by lot, and this is done anew every two months. You can then choose a recipe from the associated blog, copy it and freely interpret it. A really great initiative to get to know new blogs and to network with each other. Of course, I am very happy to take part! As part of this blogger event, the lot fell on the for me this time Family blog Fausba. Like me, Marie is the mother of two boys. She works as a housekeeper and writes on Fausba about her sustainable lifestyle with her family, about her thoughts on being a mom and there are vegetarian recipes, DIY instructions or even great excursion tips for families with children. Incidentally, the name "Fausba" stands for "F.amilie from Bamberg ".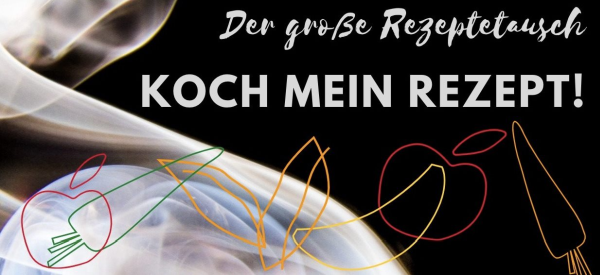 Bread chips with pesto rosso
Usually, bread chips are usually prepared with oil and salt as well as herbs or spices of your choice. Marie chose garlic, curry and herbs. I also think the idea with the curry is really good. I will definitely try again ... But my choice fell on my favorite pesto with dried cherry tomatoes. I happened to still have that there. It's just so delicious, because gentle spiciness meets lovely and sun-dried cherry tomatoes. So a great, tasty and spicy base for my bread chip variant. In addition, a good and aromatic olive oil and of course stale baguette or bread roll ... done. Okay at this point I shouldn't ignore the fact that I added a generous (very generous * cough *) pinch of chili powder. But the chips were really delicious ... we could then deglaze the heat with a delicious southern Italian red wine (a Primitivo made from ampoules). By the way, the emphasis here is on WAR. Because the bread chips did not survive for a long time (not even 24 hours). Note to me: I need more stale baguette or bread. However, the rabbit is in the pepper. Because there is seldom anything left of that with us. In a pinch, fresh pastries can also be used as a basis. But maybe you feel completely different and you often have leftovers. Then get to the recipe and have fun baking ... ♥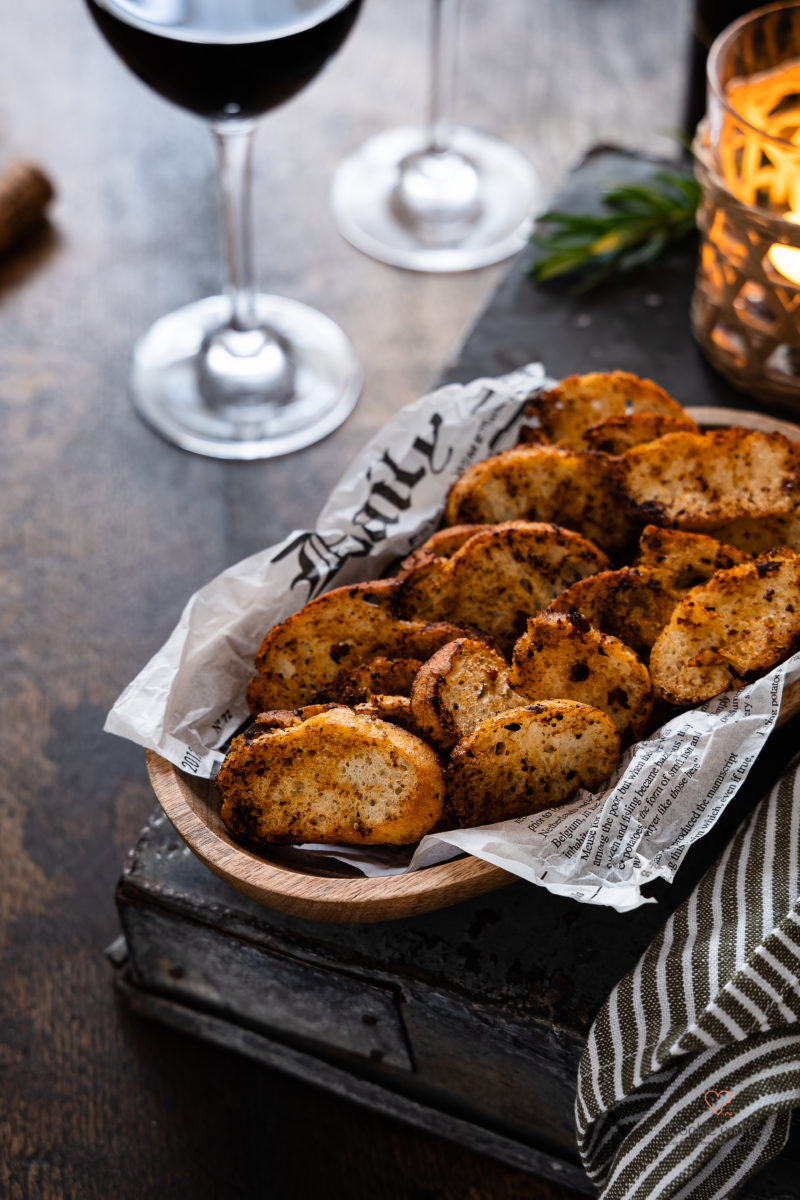 Print
Bread chips (snack & bread utilization)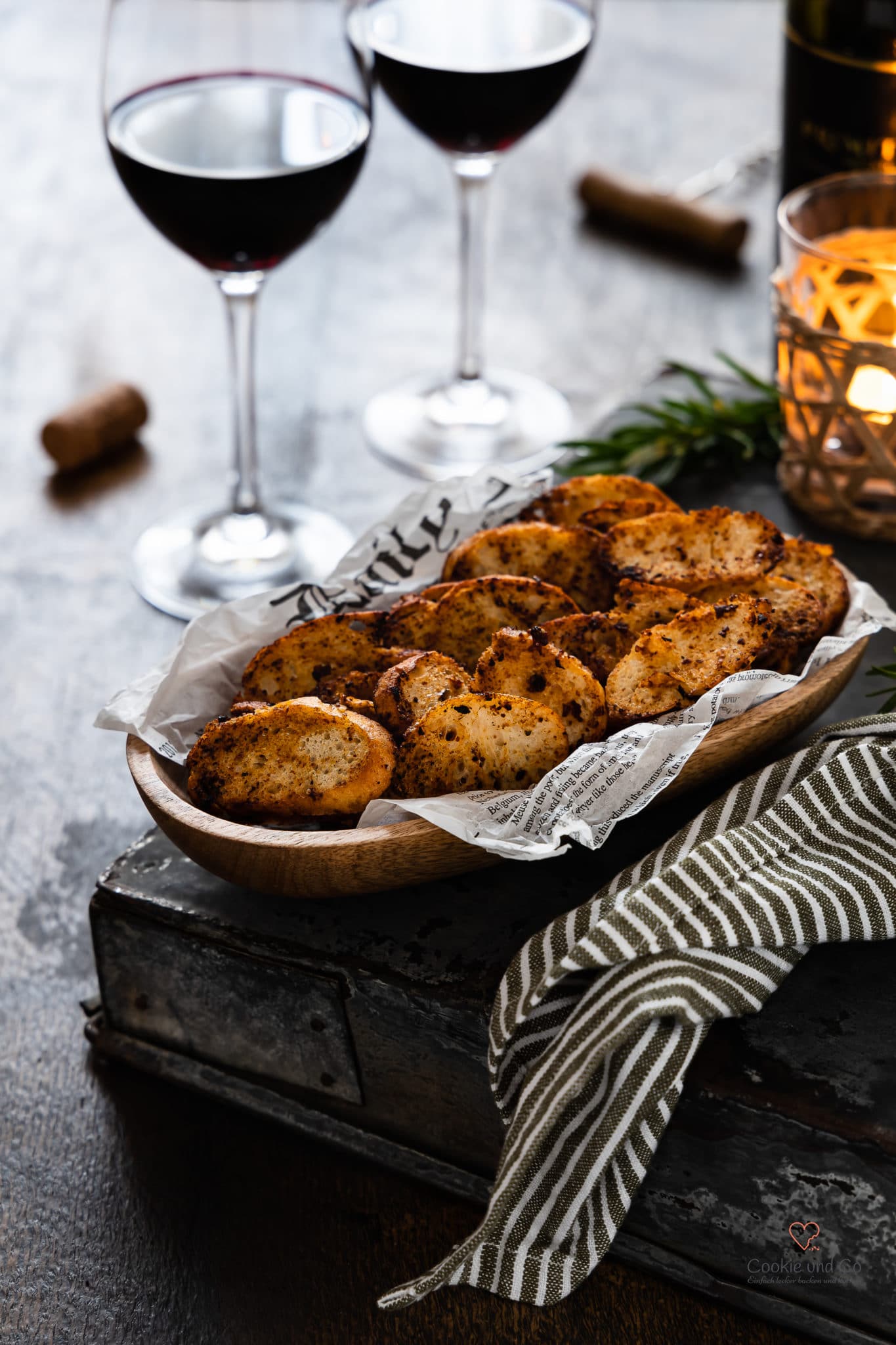 Print recipe
Share recipe
Prep Time:


30 minutes

Cook Time:


15 minutes

Total Time:


15 minutes

Category:


Chips, nibbles, snacks, snack
piece
Bread, rolls or baguette of your choice (I: approx. 300 g stale rolls)
Pesto seasoning mix
Alternative seasoning mix
2

–

3

Tbsp olive oil
a bit of salt
garlic
fresh or dried herbs (of your choice)
or
Spices like paprika and chilli
or
sesame
Instructions
Preheat the oven to 150 ° C hot air / circulating air (alternatively 170 ° top / bottom heat).
Cut bread, rolls or baguette into as thin slices as possible and distribute on 1-2 baking sheets lined with baking paper.
Thoroughly mix all ingredients for the pesto seasoning mixture.
Use a pastry brush to spread the pesto seasoning mixture as thinly as possible.
(The pesto makes it a little thicker than just oil and spices.)
Put in the preheated oven.
Bake for about 15 minutes, depending on the size and thickness of the slices.
Best of all with visual contact, because the bread chips burn quickly with the pesto.
Then leave to cool and store in airtight packaging or nibble immediately.
Keywords: Old bread, fresh bread, baguette, bread chips, bread utilization, chips, nibbles, snacks, herbs, olive oil, pesto, pesto rosso, tomato pesto