Good bread can be baked in different ways. A particularly simple and very effective method is baking bread in a pot. For this reason I have created 40 exclusive recipes for the BROT editorial team for a special issue entitled "Baking in the Pot".
Where can I get "Baking in a Pot"?
"Baking in the pot" is here directly from the publisher Wellhausen & Marquardt Media available. It can also be bought or ordered from a trusted newspaper dealer, if not in the range. Since the magazine was completely sold out after a few months, it is only available digitally: Digital edition baking in the pot New edition and available again from April 7, 2021.
What's in this booklet?
In this special issue you will only find bread recipes from me. A total of 40 recipes from very simple no-knead breads that do not require any special equipment to recipes for the more advanced. Whether rye, wheat, spelled or ancient grain - everything is included. Sourdough, Lievito Madre, yeast water or simply "just" yeast are used as leavening agents. Whether white bread, rustic loaves, savory side bread or sweet soul food - there is something for every taste.
In addition, bread expert and speaker at international bakery academies Manfred Schellin gives tips and tricks on how to bake bread in pots.
The special issue "Baking in the Pot" has 100 pages and costs 8.50 euros.
You can find more here Recipes for bread from the pot on this blog.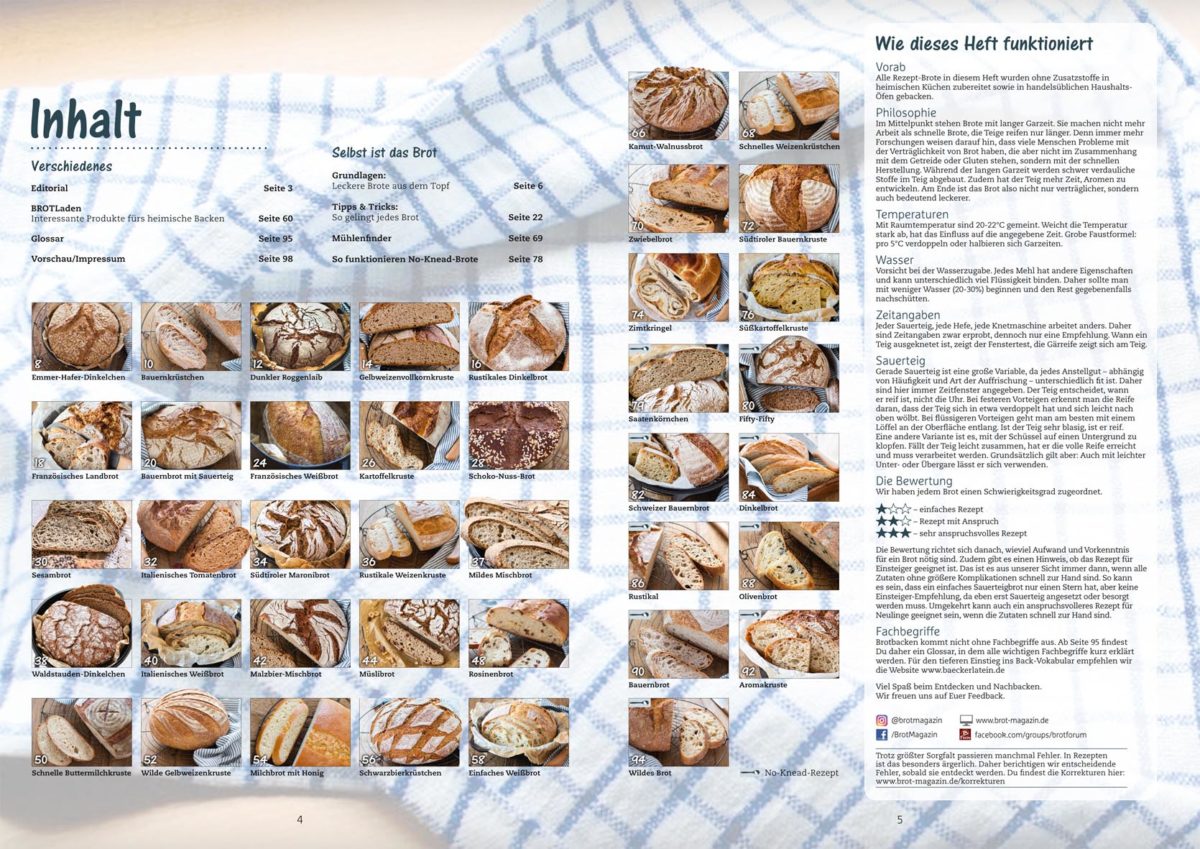 Error devil in the magazine:
Tip several times in the booklet: 1g of yeast is not the size of a rice, but rather the size of a pea. I always recommend weighing!
P. 29 Chocolate Nut Bread: The list of ingredients is missing 20-30 g of milk (if necessary) - knead in at the end of the kneading time if necessary. In the preparation of the main dough, butter is used instead of oil.